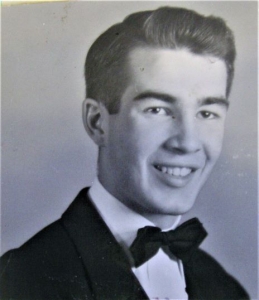 Brothers,
It is with deep sadness that I announce the passing of Grand Brother #1 James Louis Smith Fermoile on August 27, 2020. Jim contracted COVID-19 at his assisted living facility in Port Charlotte, FL and was transferred to a local hospital where he later died.
Jim could be considered the father of the modern Fraternity. He brought Gamma Delta Psi to Toronto, Canada in 1954 and Southern Virginia in 1956. He also formed our 2nd College level chapter at the University of Buffalo in 1953.
The loss of Jim leaves a large void for the brotherhood of Gamma Delta Psi and Gamma Psi.
Bill Schmitt
Gamma Xi #88