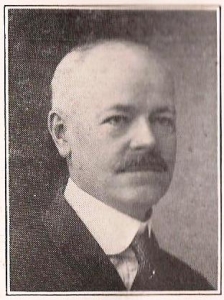 Brothers,
Brothers Dorsey Howard and Dave Bartlett have done a great deal of work scanning Fraternity historical documents, researching our 4 founding members and other prominent members.
They recently sent us their entire digital collection of Fraternity documents. We are slowly sifting through and trying to organize this immense amount of digital files and will publish them over the coming months.
This evening we uploaded the 1st National Catalog, 2nd National Catalog and most of the Convention Minutes in the Fraternity's collection. You can view them at the GDP Historical Documents page on the Fraternity's new website gammadeltapsi.org
If you have Fraternity or Chapter documents that you'd like to share with the rest of your Brothers, please contact Brothers Dorsey and Dave.
Our hope is that every document will be available for every Brother to enjoy. We are working on it!
In bonds,
The Gamma Delta Psi Website Committee