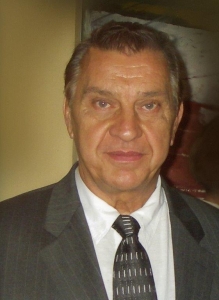 Bro. Vasil William Evanov
Greetings Brothers,
It is with sadness that I forward two links to the Obituaries for Bro. Vasil William Evanov, Charter Brother in Beta Mu Chapter, Royal York Collegiate Institute, Toronto, who passed into our Nirvana Chapter on Feb. 28, 2020.  Please note that his memorial service is scheduled for tomorrow, March 9th in Toronto.
Bro. Evanov was a member of the Canadian Music & Broadcasting Hall of Fame and was a towering figure in Canadian radio broadcasting and entertainment.  This information was forwarded to me by Gr. Bro. Barry Yeates.  You will find a fascinating video tribute to him as a part of one of the attached links.
May his family and friends find comfort and may he Rest In Eternal Peace.
Bro. David Bartlett
The Historical Society