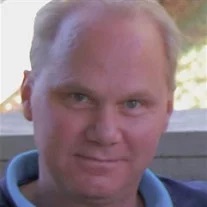 Brothers,
With a bowed head, a broken heart, and yet one more empty glass, I share this link to the obituary and funeral arrangements of my dear friend since childhood and my Gamma Delta Psi Brother, Brett "Pete" Bainbridge, Gamma Nu #37.
Pete passed suddenly and unexpectedly on Sunday, January 12, 2020, in St. Louis, MO. Pete was a good man in every respect, as a father, husband, son, brother, and friend. His smile only hinted at the depth of his humor and wit. His compassion and caring for his fellow man were a mere reflection of his faith in what binds us all.
Gamma Nu's loss is Nirvana's gain. Godspeed, Brother Pete. 'Til we meet again. Once a Brother, ALWAYS A BROTHER!
https://www.jaybsmith.com/m/obituaries/Brett-Bainbridge/Memories
Jon Lippard
Gamma Nu #42